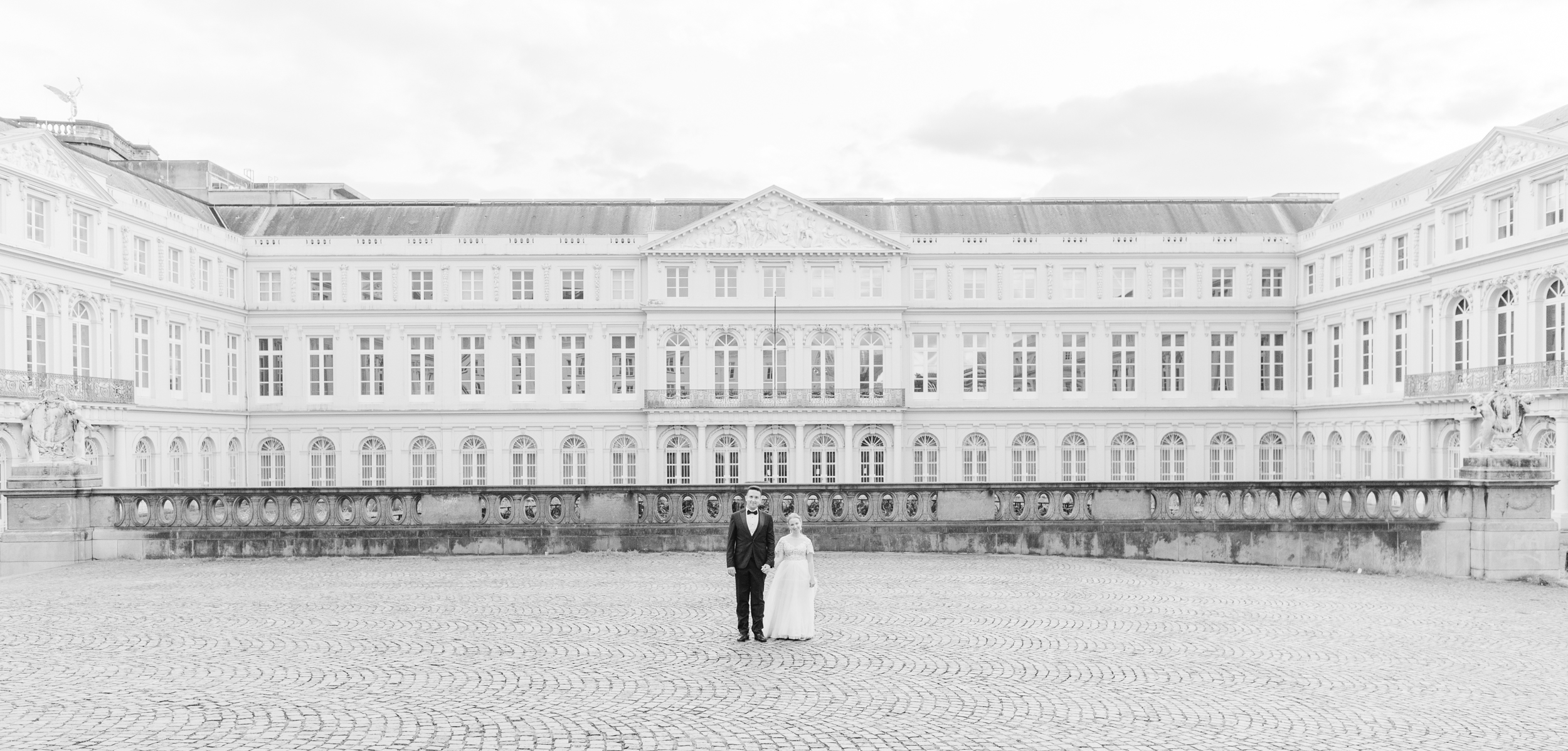 Let's head to my hometown, beautiful Brussels, for an international wedding through the iconic squares and buildings of its city center. 
Brussels has a rich architectural heritage which makes it an inspiring and grand place. 
Being originally from Brussels, it is a return to my roots and a declaration of love to my city that I was able to achieve through this couple's photo session. My bride and groom wanted images of the city where they met. 
It was a joy to be part of this wedding in Brussels.
Delicate, international and sweet are the words I would choose to describe the couple of Katarina and Fabio. 
After a civil ceremony on the Grand Place, the couple headed to the royal palace, jewel of the city.
The royal family does not live inside, but it is the administrative residence and workplace of our king! Together hand in hand, they discover the garden of this splendid place. The atmosphere is magical. 
On the royal square, they take a few moments together surrounded by a fantastic architectural environment. The mythical musical instrument museum is visible in the background. 
At the foot of the St. James-on-Coudenberg Cathedral, the two lovers are alone in the world, a scene worthy of a fairy tale. This neoclassical building was built in 1776 and will remain so until 1849. We can only marvel at this building.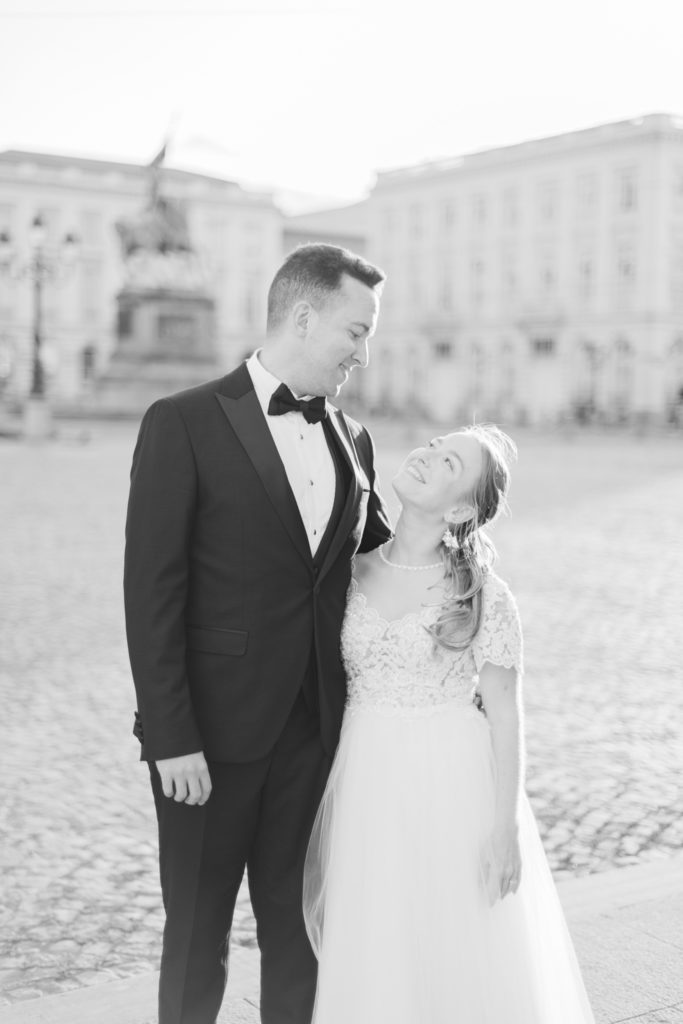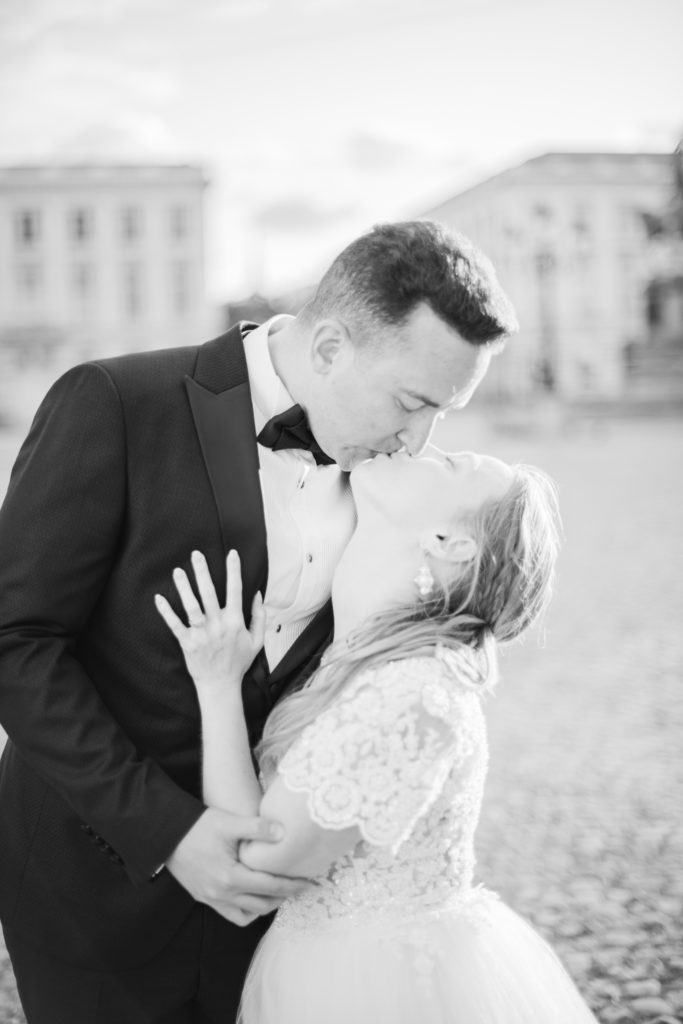 Katarina comes from Slovakia and Fabio from Brazil. As distant as these two destinations may be, it is in the heart of Brussels that our two lovers met for the first time during a joint project within the European Commission.  
Getting married in the Belgian capital was therefore an obvious choice!
This international couple testifies to the cosmopolitan dimension of Brussels. As the European capital, it allows people from all over the world to meet. 
This is the end of Katarina and Fabio's magnificent photo session. 
From their first meeting to their wedding, Brussels is the city of their love, of their heart. 
This getaway  in the streets of the capital was a unique moment for the couple that will remain forever engraved in their memory. 
Découvrez les autres articles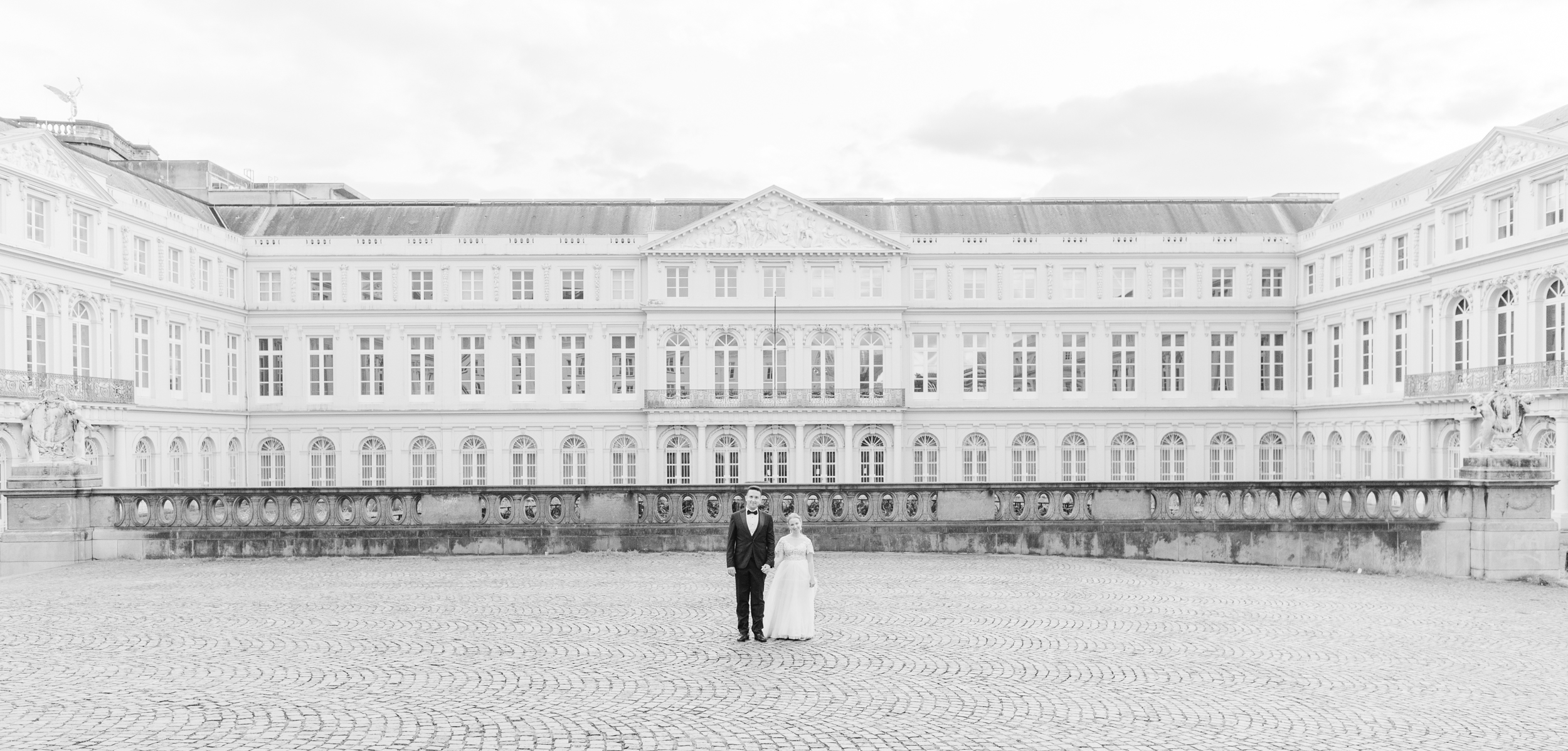 Let's head to my hometown, beautiful Brussels, for an international wedding through the iconic squares and buildings of its city center. Brussels has a rich
Do you to have more tips and news ? Stay connect with me ! =)
Copyright 2023 © All rights Reserved. By Laura Gelfged   -   Love is my road