Have you thought about having an engagement session before your wedding? Beyond the beautiful images you will get, this couple photo session has many advantages.
1 - Gain confidence in front of the camera
Have you ever posed in front of a camera? It is not a simple exercise!
An engagement session is the ideal way to gain confidence in front of the lens and different cameras. Your photographer will be able to give you advice and help you pose naturally and with confidence. On your wedding day, you won't have time to try anything. You will just want to go back to your guests. Depending on the schedule, some will have 15 minutes, while others will have 1 hour.
If you are tense or stressed it will show on the pictures, that is why I highly recommend the engagement session. You will completely forget the cameras and your wedding pictures will be more beautiful 🙂
2 - You get to know your photographer
On the day of your wedding, you need to be serene in front of the camera but also confident with your photographer. By doing an engagement session, you will be able to discover your photographer in action: his working method, his style, his personality etc.
It is always easier to pose with someone you know than with a stranger. Your photographer should be a friend on the day, you should feel at ease in his presence. Moreover, he will be able to discover your couple beforehand which will allow him to transcribe your love in pictures in the most beautiful way. For you, it is also the occasion to verify that the style of the photographer really suits you and corresponds to your expectations for your wedding.
3 - "save the date" pictures for your invitations
Whether in paper or digital format, it is always nice to receive a lovely invitation. With an engagement session, you will get beautiful pictures of your couple that you can share with your guests to announce your wedding.
The stationery has its importance for your wedding photographer, it can allow him to make beautiful pictures of details. A beautiful photo of your couple can make the difference. Beyond the invitations, you can also display these photos in your reception area.
4 - An unforgettable moment with your partner
The goal of an engagement session is to capture your love. This unique day will remain engraved in your memory and prepare you for your big day! It is an opportunity to get together, to take a break for a day and share a moment of complicity together.
I often do the engagement sessions for my future brides and grooms outside, during the golden hour, because I like the softness of the light. See with your photographer the place that suits you best.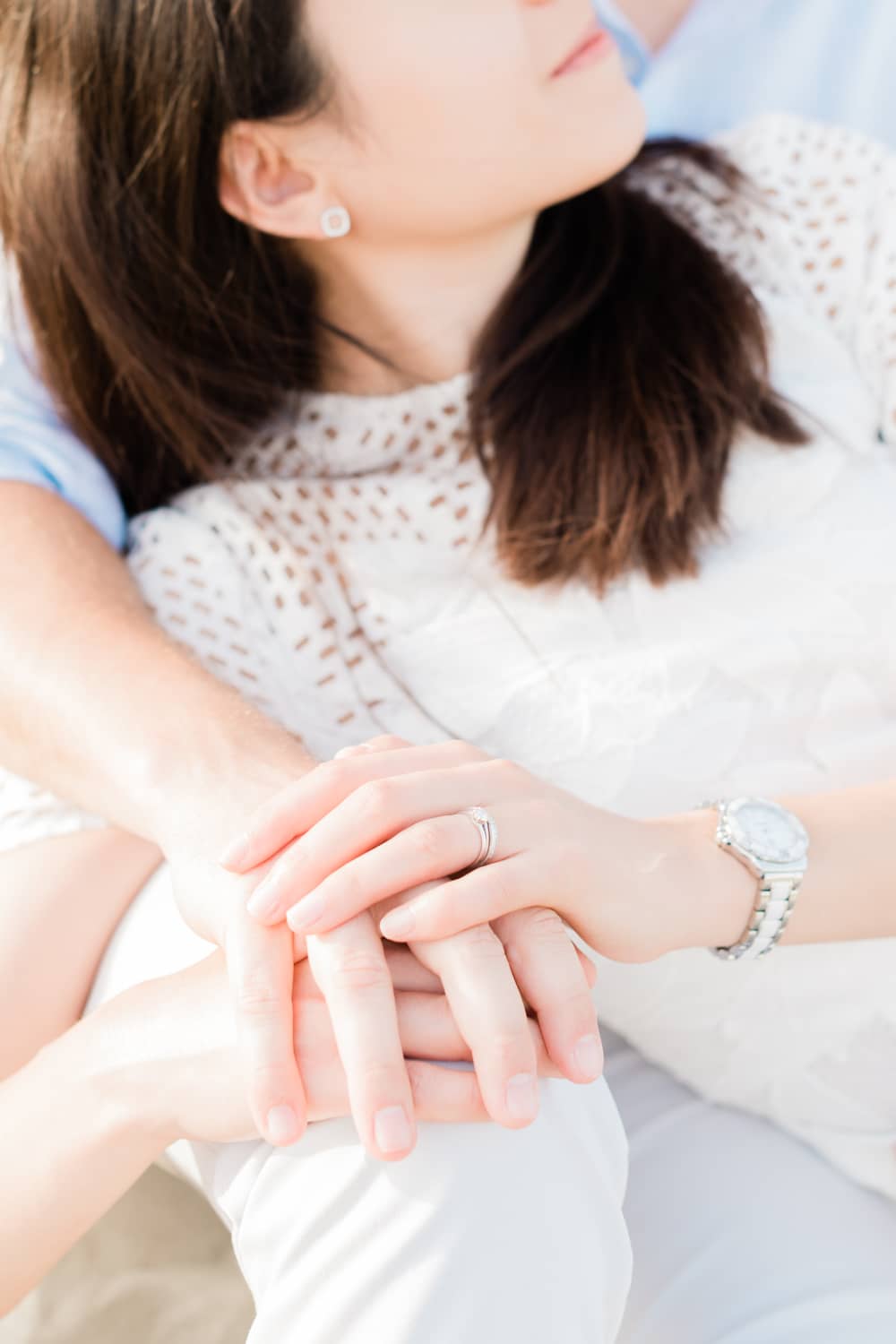 This session is also the way to tell the story of your couple, I advise you to choose an idyllic place that makes you both dream (for example: at the beach, during a city-trip, a botanical garden or a place dear to your eyes) 
                                                                                      I invite you to discover more information on the places of shooting HERE
I hope that these few advantages have made you want to do an engagement session before your wedding. It is a nice moment to spend with your partner that will allow you to create a complicity with your photographer and to gain confidence in front of the camera. Want more tips for your couple photo session, I invite you to discover this article!
Découvrez les autres articles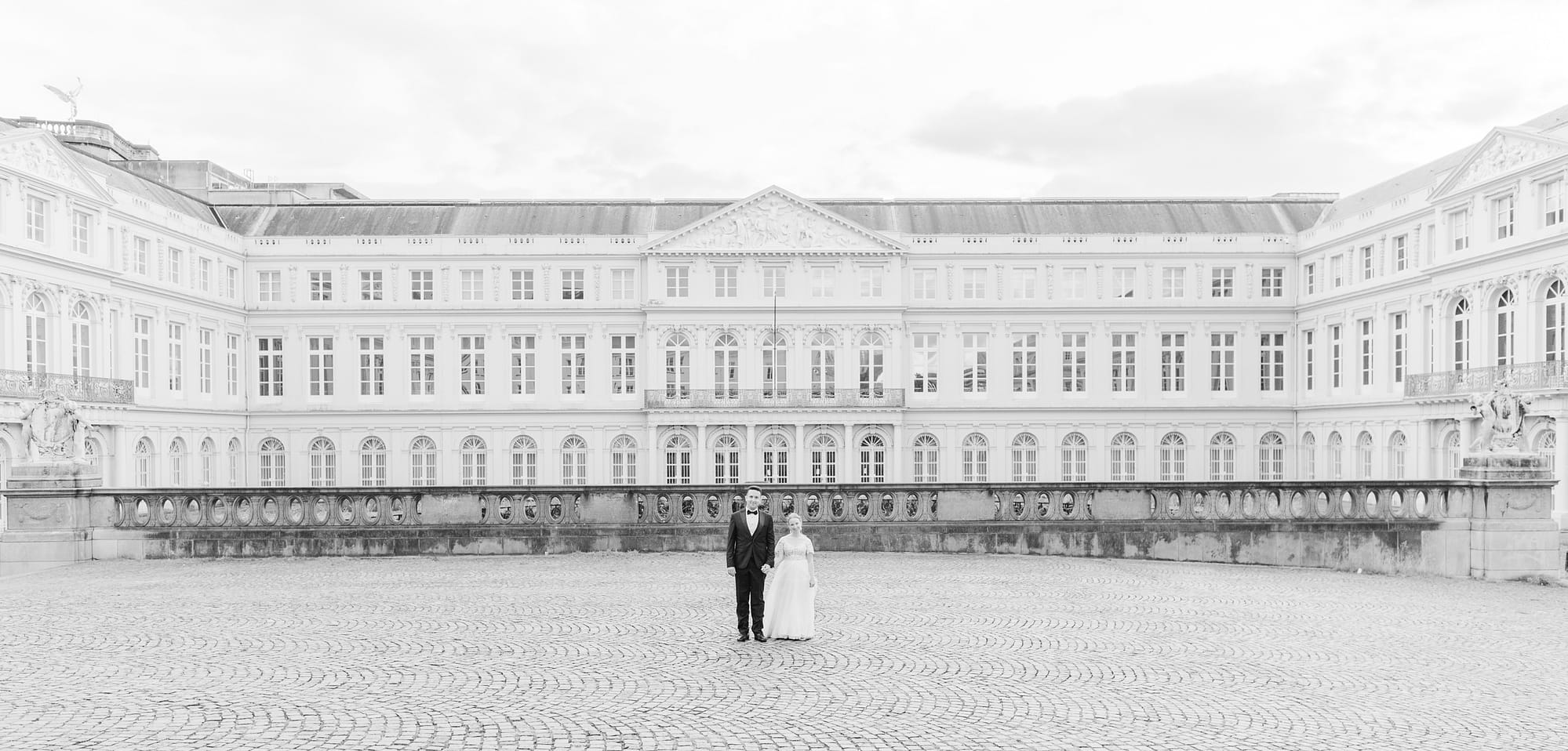 Let's head to my hometown, beautiful Brussels, for an international wedding through the iconic squares and buildings of its city center. Brussels has a rich
Veux-tu recevoir tous mes tips ou news ? Restons connectez ! (max 2 mails par mois)
Copyright 2023 © All rights Reserved. By Laura Gelfged   -   Love is my road