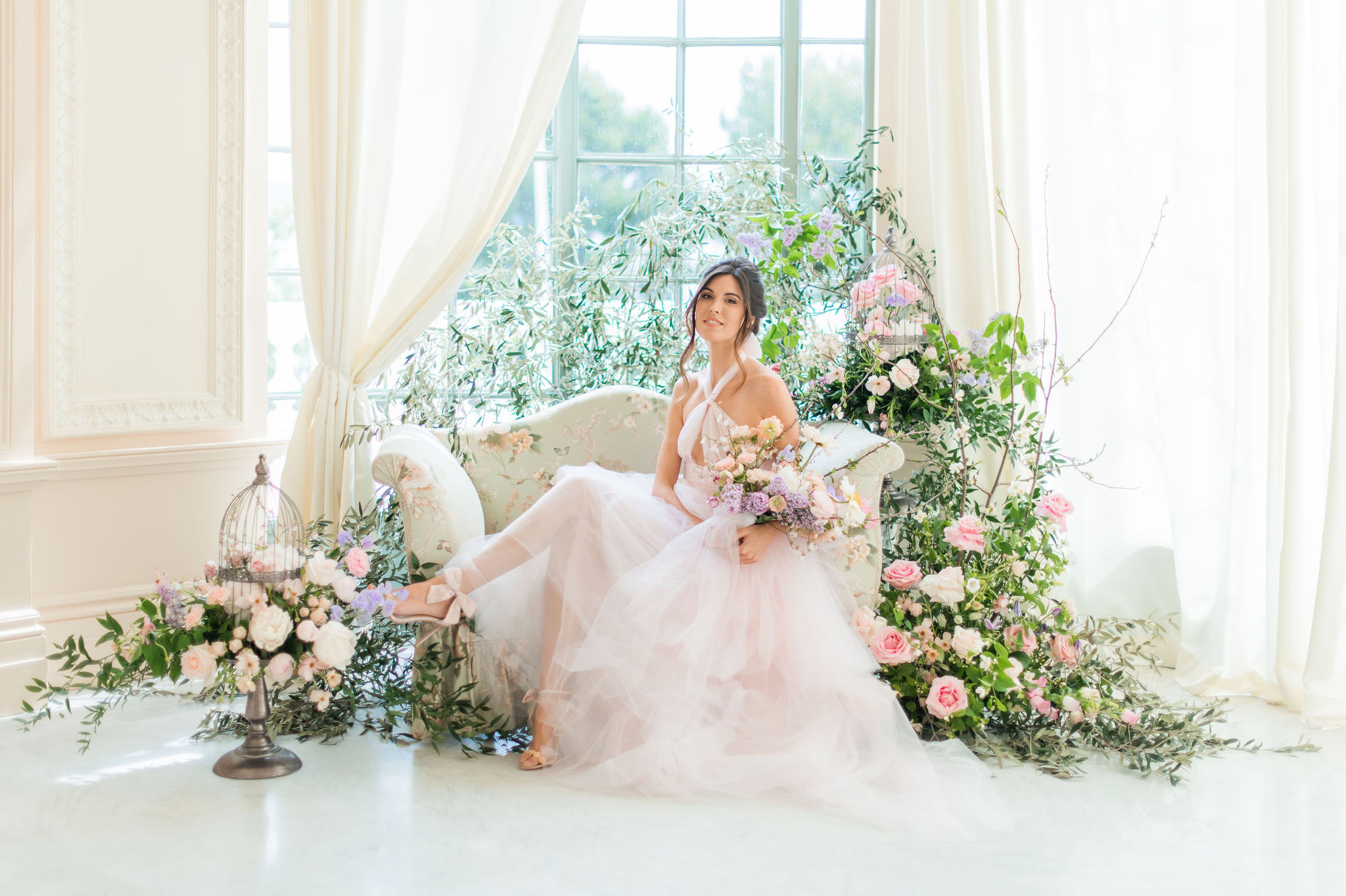 Head to one of the most popular spots in the world, for inspiration and taste the subtle and refined luxury of the French art of living. With its idyllic landscapes, its elegant estates and its ideal location between sea and mountains, the French Riviera is an exceptional place worthy of the most sumptuous weddings. 
Timeless allure, powdered shades and fresh details make the wedding imagined here as an ode to the French Riviera, while reminiscent of the architecture of its Belle Epoque villas.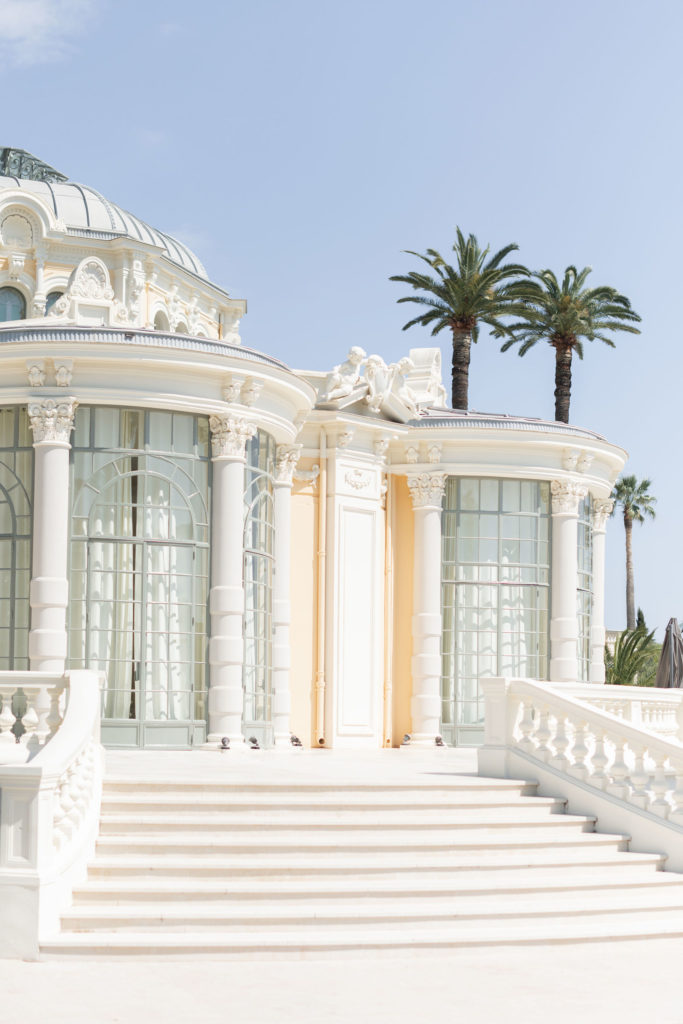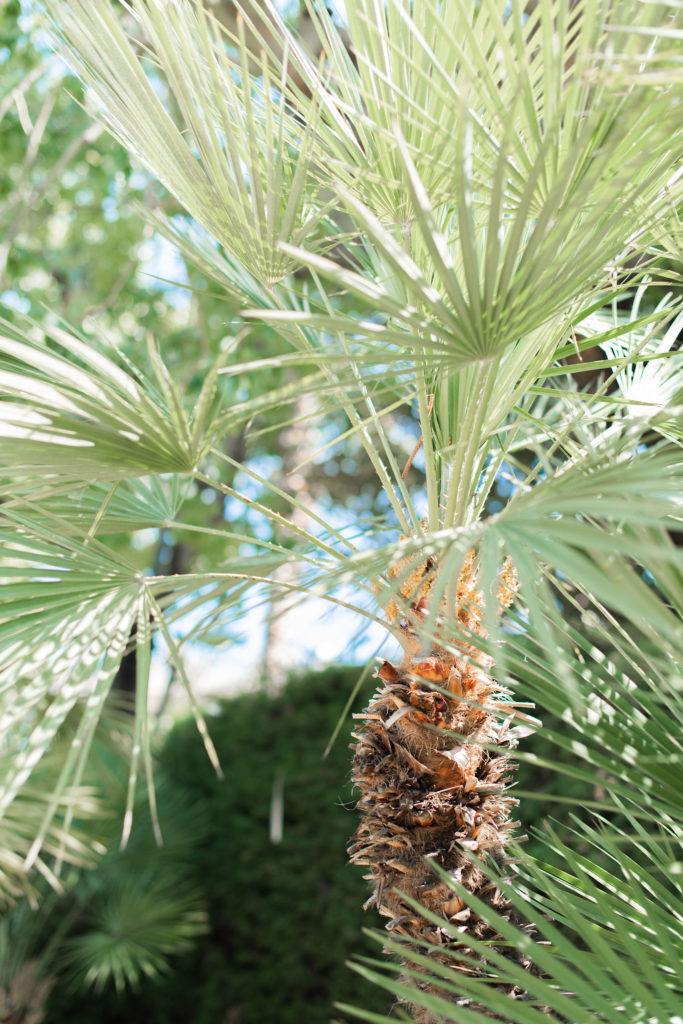 A prestigious wedding on the French Riviera
Bordered on one side by the Mediterranean Sea and on the other by mountains, the French Riviera seduces with its Provencal charm. Golden lights, crystal clear waters, fragrance of trees and flowers: you could not find a more enchanting place to celebrate an unforgettable wedding.
The Salons of the Rotonde Lenôtre: An Iconic wedding venue of the French Riviera
Nestled in the Bay of Beaulieu-sur-Mer, the Salons de la Rotonde Lenôtre offer the perfect setting for a chic and romantic wedding, with their late 19th century palace charm. Located in the heart of an exceptional area, the Rotunda is ideal for the most prestigious ceremonies. Immaculate whiteness, flooded with light, this magical place is worthy of fairy weddings. Its white marble terrace, overlooking the sea and palm-lined shores, is the ideal setting for unforgettable photoshoots.
A refined decoration for a wedding with timeless glamourous
The atmosphere here is timeless and romantic, enhanced by the beautiful details of the Salons de la Rotonde : sculpted moldings, majestic columns and luxurious chandeliers. decorated in powdery shades, the decorative elements combine with softness and elegance to this most beautiful place. The scenography of the table combines harmoniously mottled glass and porcelain dishes, and exceptional floral composition. The ensemble creates an intimate and refined atmosphere, revealing the french art of living.
A married couple with a fresh, trendy and elegant look
This painting is completed by a married man with a chic and glamorous look, not without being reminiscent of the most famous French icons of the French Riviera.
The bride is dressed in a powdery pink tulle dress, all in lightness and in perfect harmony with the elegance of the place. A pink make-up and romantic bun enhance its natural beauty. The bride's bouquet brings a touch of freshness to the whole, with its branches of buds on the unstructured side. The groom wears a tailor-made tuxedo, for a chic and timeless look
DISCOVER THE OTHER ARTICLES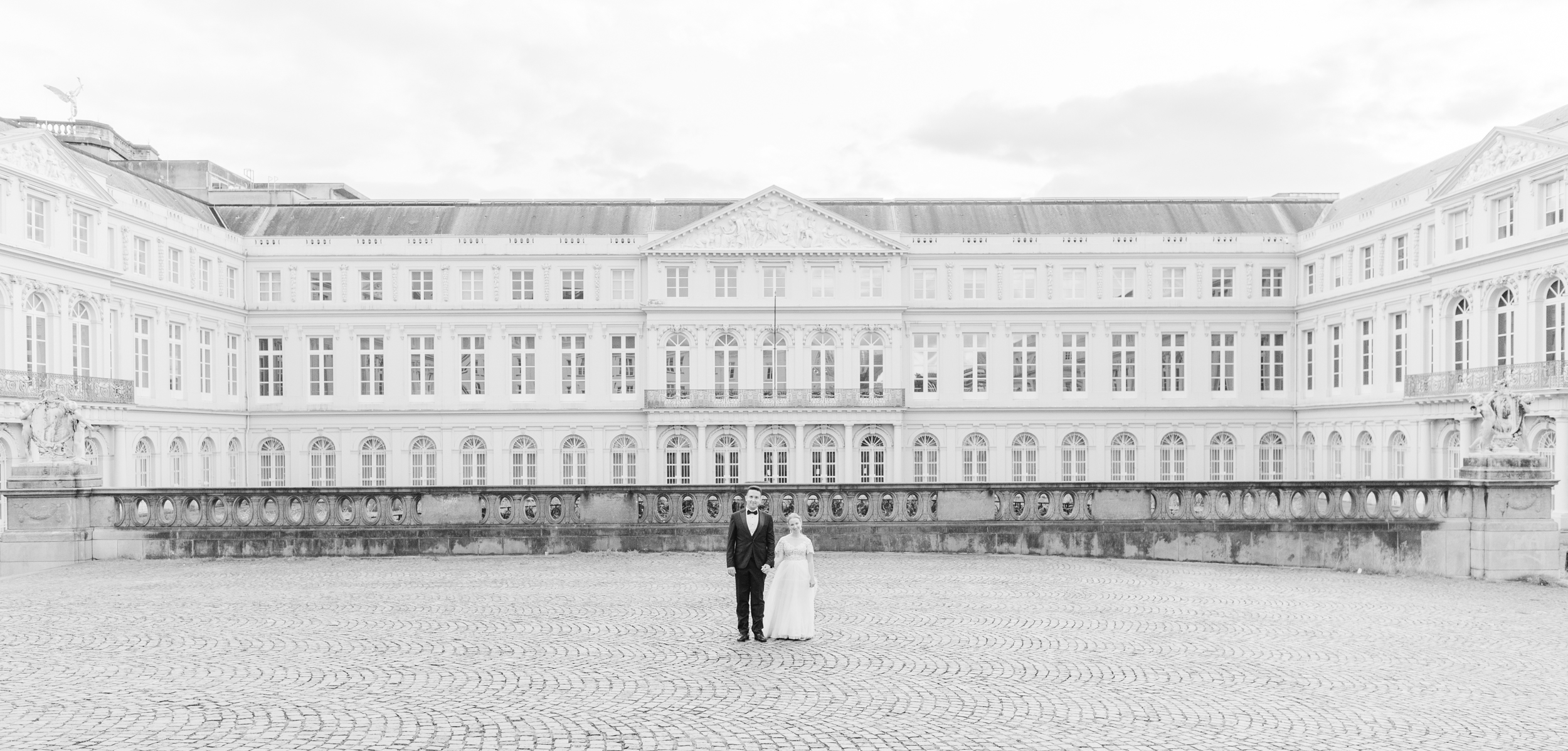 Let's head to my hometown, beautiful Brussels, for an international wedding through the iconic squares and buildings of its city center. Brussels has a rich
Do you want to receive all my advice or news? Let's stay connected!
Copyright 2023 © All rights Reserved. By Laura Gelfged   -   Love is my road